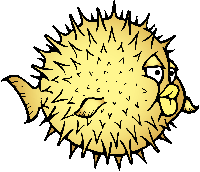 Today privacyIDEA 2.1 was released.
privacyIDEA 2.1 redesigns the concept of Machine-Applications. See the github wiki for more details on this.
The idea of Machine-Applications is that privacyIDEA can read machine information from existing machine stores like /etc/hosts or Active Directory (more to come on request). Then you can assign Tokens and Application types to these machines. The tokens then can be used with this very application on this very machine.
The implemented applications at the moment are SSH and LUKS enabling you to machine Token types SSH pub key with privacyIDEA and to enroll Yubikeys to be assigned to machines to boot the LUKS encrypted hard disk.
The documentation was move to readthedocs where you can find information on the Machine Application / Client machine thing and as usual the ways to install the system.
Come and authenticate. Strong!
The image above is copyright to OpenBSD/Theo de Raadt and used here to represent the connection to OpenSSH. (see http://www.openbsd.org/art4.html)